Help! What's the Difference Between Google Adsense and Adwords?
by Robert Clough
Before you can start using Google Adsense and/or Adwords, you have to understand the difference between the two, and we can help! Just read through this guide to have a better understanding between the two.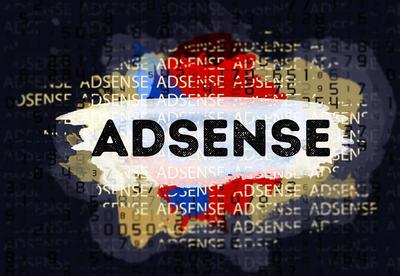 Are you a small business owner who's looking to start advertising online? Before you start posting ads, it's important to learn the difference between Google AdSense and Google AdWords. Basically, Google AdWords is a tool for advertisers and Google AdSense is a tool for business owners.
We'll break down the differences and help you get started with advertising online.
Google AdWords
It's interesting to note that Google doesn't make any money from its search engine: its profits are defined by its advertisements. That comes out to more than $35 billion per year, which is a pretty impressive amount.
If you run a business, you're going to use Google AdWords to create advertisements that show all over the Google network. You could create video ads, print ads, and mobile ads.
You'll pay a set rate per person who "clicks through" on your advertisement. The entire goal of Google AdWords is to show your business information to people who are already searching for similar subjects. That way, you have a better chance of converting casual viewers into customers.
Google AdWords offers free accounts to individuals and businesses. It allows you to track your conversion metrics and to refine the keywords you're targeting in your campaign. It has been around since 2000 and has millions of users.
Google AdSense
What's great about Google AdSense is that you can be a user of AdSense and AdWords at the same time. Google AdSense is a tool for website owners that certifies them to post advertisements on their webpages.
Basically, you apply to Google AdSense and they review your website. Once they have approved you as a "publisher," you will be given a code that you can use to put advertisements on your website.
You can determine where on your website you locate the advertisements, and you actually receive a small cut of the proceeds that Google earns from its AdSense revenue.
Google AdSense will analyze your website and provide relevant advertisements. If you have a plumbing business, for example, you will see advertisements related to plumbing. The ads will not be for competitors to your business but will contain similar keywords.
Google AdSense vs AdWords
No matter where you are in the world, you can become a user of AdSense and AdWords. If you don't feel comfortable generating your own advertisements, look for a Jacksonville SEO professional.
An SEO pro can help you generate relevant keywords for your online advertising campaign. It's important to make sure that you align the content of your website with your advertising efforts.
For example, if you have a plumbing business and your advertisement says "Contact us for more information," you would want the link to connect directly to your contact page.
SEO professionals can help businesses of any size sort out their advertising efforts and can help polish advertisements. If you can include a phone number and website contact link, viewers are much more likely to convert into buyers.
Once you start using AdSense and AdWords, you should see a marked increase in your conversion metrics.
Be sure and visit our small business news site.